Children and families are at the heart of the Little by Little Program. During a family's visit to the WIC center to receive their regular nutrition education and support, the family is also enrolled in the Little by Little Program to begin their early literacy journey.
How Families Benefit From Our Program
The Little by Little Program bridges an important gap, providing high-quality children's books and guidance to parents to support them in reading to their child. Program staff emphasize to parents the importance of reading to their child daily. We are proud to help prepare our youngest children for success at school and in life.

New, age-appropriate, high-quality children's books that children can choose and keep (available in English and Spanish)

Informational handouts, categorized by age, about reading, key child development milestones, household safety, and family engagement

Connections to additional community resources, such as child care, preschool, developmental screenings, SNAP, and Medicaid benefits
Our families tell us how much they value the books and information they receive from the Little by Little Program. Children love that they get to choose their own books during their visits, and parents appreciate how WIC staff highlight important literacy and developmental information during their interactions. We are proud of our ability to build long and successful relationships with WIC families, often over several years of WIC enrollment and with each new pregnancy.
 "We are a family that enjoys reading the books we have received from the Little by Little Program. These books have helped our family share more activities and come together more often as a family. I read to my son and so do his siblings. My son will mimic the way his brothers read to him and remembers the dialogues. Then, he will pretend to read the book as well. He already wants to read just like his brothers. Thank you for giving us these books."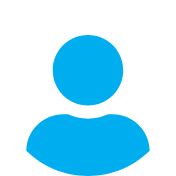 Little by Little Program Participant
Long Beach WIC Program
"Periodically, toddlers will rush to our front desk as they are walking in, leaving their caregivers steps behind and ask: "can I have a book?", "do I get a book?", "where's my book?". The Little by Little Program has granted many the gift and excitement of literature."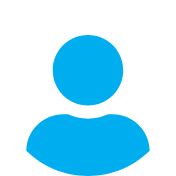 Leslie V.
North East Valley WIC Program
"The Little by Little Program has inspired new beautiful bonding moments in my household. My spouse and I have made it a routine to read together to our daughter at bedtime. We enjoy reading together and love the variety of books that are available to us. We have seen the many benefits of reading to our child. I believe a lot of children benefit from this program by expanding their vocabulary and helping them find the fun in reading. Thank you for these wonderful books and for all of the great information that you provide in the developmental handouts."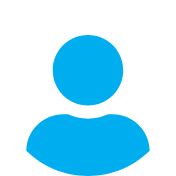 Little by Little Program Participant
Manchester WIC Program
In Los Angeles County, the Little by Little Program costs only $52 per child per year.
Your gift of any amount helps children engage in strong literacy practices and prepare for lifelong success.