Investing Early For School Readiness and Lifelong Success
The Little by Little School Readiness Program is designed to provide the knowledge and resources to families who are striving to ensure their kids have access to all opportunities. The program supports parents to foster consistent early literacy habits at home through our reading program for children.
The Little by Little Program is Preparing an Entire Generation to be More Successful in School and in Life.
Our vision is to have the Little by Little School Readiness Program in every community in the U.S. By bringing the program to as many families as possible, we can truly make a difference in the lives of young children who currently have unequal access to early learning programs and resources.

Regardless of income, every child should have a home library of age-appropriate, high-quality educational books to improve their reading and language skills.

Parent & Caregiver Involvement
Parents are empowered with the knowledge and resources to engage their children in important early literacy practices.

Closing the Opportunity Gap
A family's financial situation can have a profound effect on children's learning. Our program helps to close that opportunity gap.
History of the Little by Little School Readiness Program
The Little by Little School Readiness Program was developed by PHFE WIC, the largest nonprofit WIC network in the U.S. Families living at or below 185% of the poverty line are WIC eligible. While accessing WIC nutrition services, parents and caregivers frequently asked for information and recommendations about how they could help their children learn and better prepare them for kindergarten. These requests inspired PHFE WIC to develop the Little by Little Program. The program is not a replacement for preschool or other school readiness services, but instead, helps to instill a love of reading and a "culture" of literacy in the homes of families who may not have access to books and early literacy resources.
The Little by Little Program first started in 2002 for a five-year period and was funded again in 2012. The program is currently offered at ten WIC centers in Los Angeles County, California and five WIC centers in Tulsa, Oklahoma.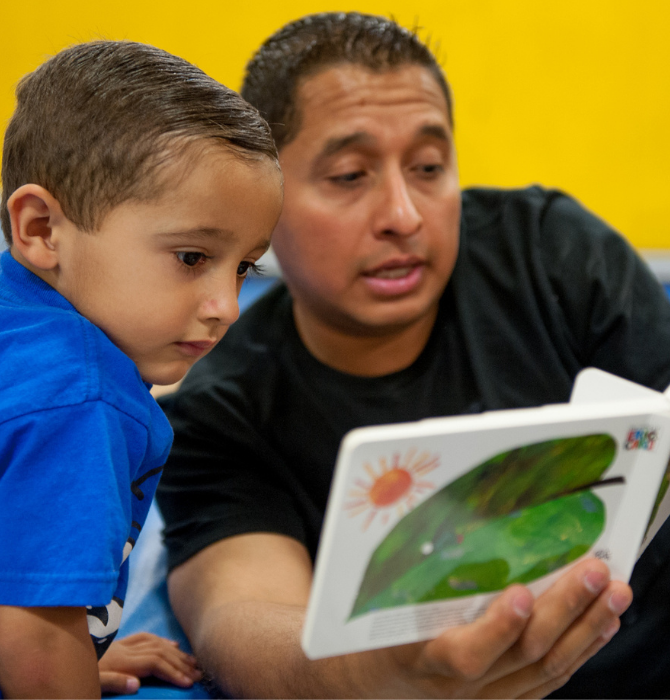 Little by Little School Readiness Program Locations
The Little by Little Program is a Proven Early Literacy Intervention
A peer-reviewed evaluation of the Little by Little Program, which compared families who received the program, along with WIC services, to families who only received WIC services, showed that school readiness increased significantly in children who received the Little by Little Program compared to those who received WIC services alone. Parents who participated in the program were also more active in early literacy development with their children. These outcomes were achievable with as few as four program touchpoints with families per year. The evaluation findings were published in March 2011 in the Journal of Pediatrics.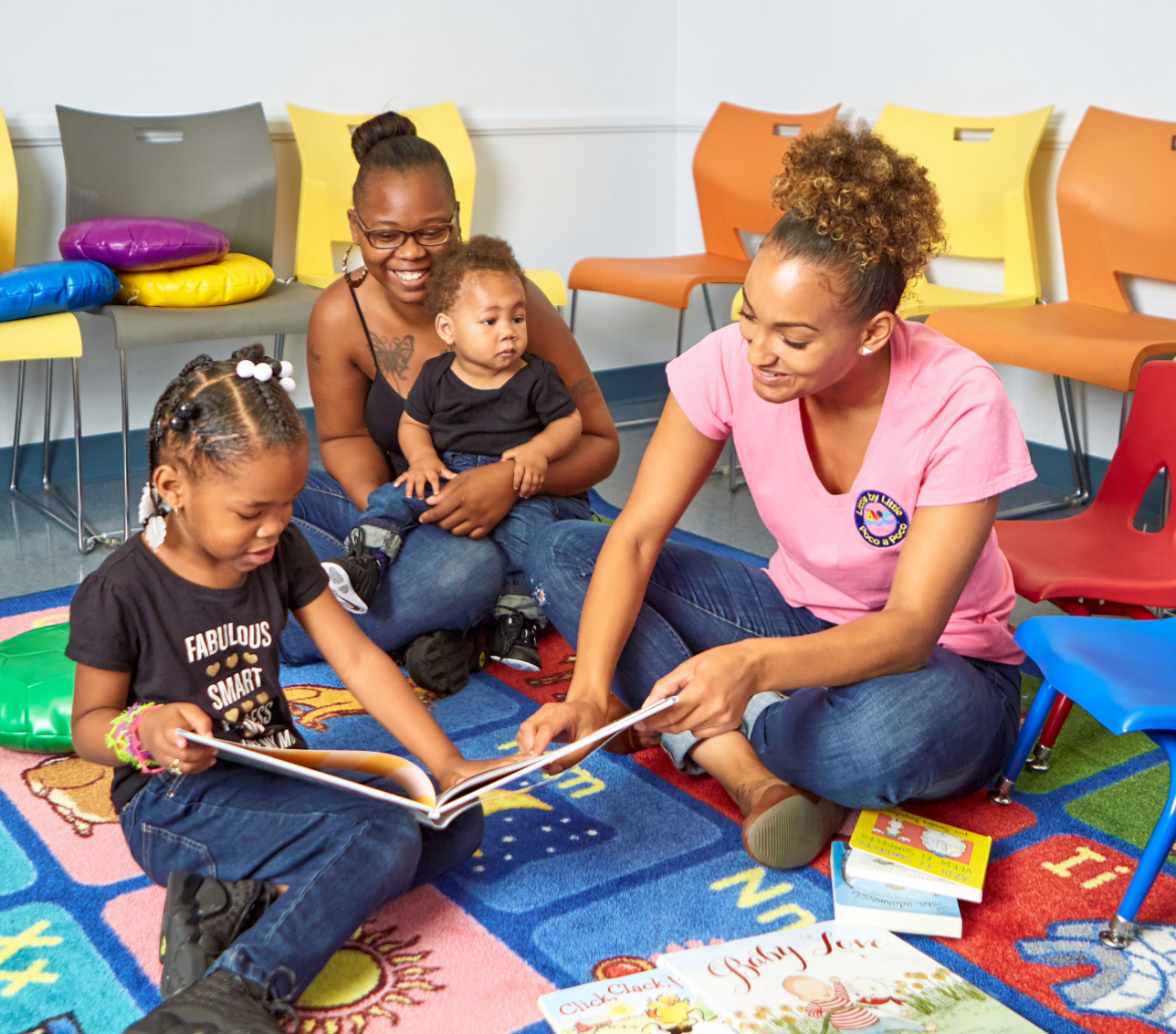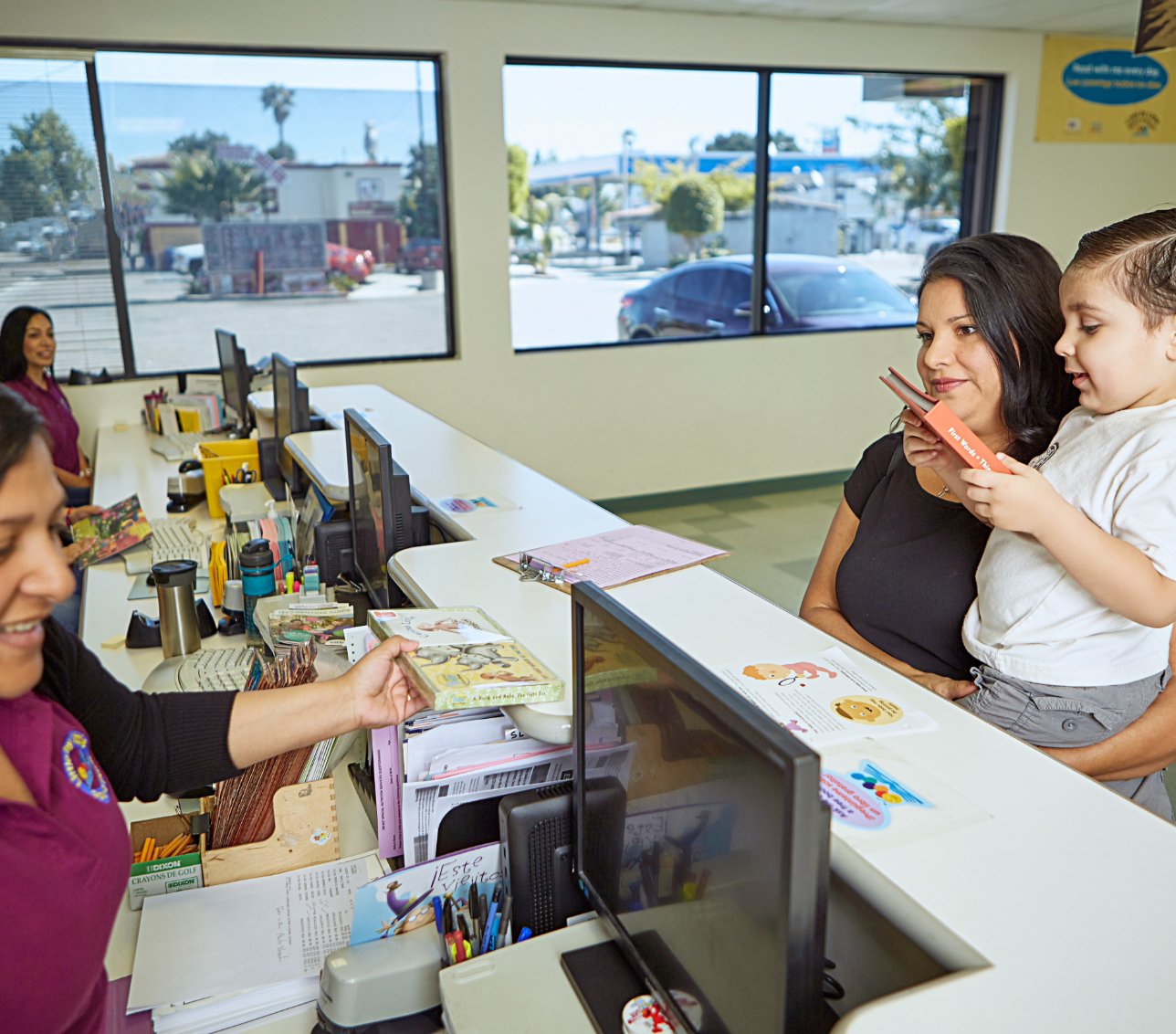 Working in Partnership with WIC
The Little by Little Program is integrated into centers that offer the Special Supplemental Nutrition Program for Women, Infants, and Children, also known as WIC. WIC provides supplemental foods, breastfeeding support, health care referrals, and nutrition education for pregnant and parenting women, caretakers, and infants and children up to age five who are found to be at nutritional risk and are living at or below 185% of the poverty line. Partnering with WIC means that we are able to reach young children from families with lower incomes during the most critical period of their development—ages 0-5. The program is also able to serve families in a place that feels both familiar and safe—their local WIC center.
Heluna Health and PHFE WIC
Headquartered in Los Angeles County for over 50 years, Heluna Health is a leading provider of program and support services for over 500 population health projects each year. Heluna Health manages the largest network of WIC providers in the nation through its WIC program, PHFE WIC. The PHFE WIC Program has served mothers, infants, and children in Los Angeles, Orange, and San Bernardino counties for more than 40 years and is the largest local WIC agency in the U.S., serving approximately 4% of the nation's total and nearly one-quarter of all California families receiving WIC. Currently, more than 180,000 women, children, and their families are served by PHFE WIC each year.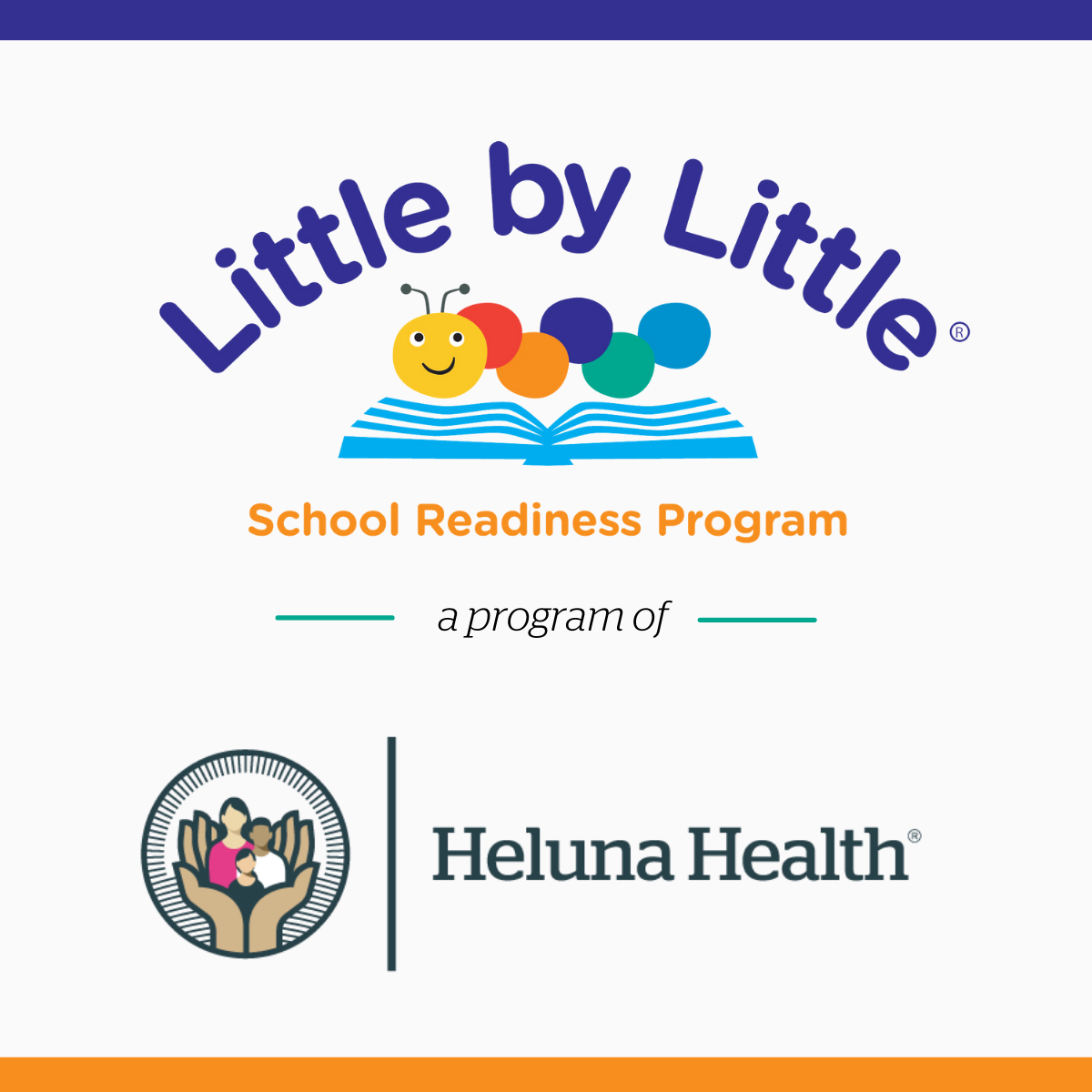 Donate and Become a Champion for Young Children
Your gift of any amount helps children build strong literacy habits and prepare for lifelong success.